Over the years, more and more organizations and schools are using fundraising to raise money for their causes. The truth is that fundraising doesn't need to be hard. All you need to make sure that you have access to easy fundraising ideas that allow you to reach your goal.
In case you have never done this before, you may not know what works and what doesn't.  So, we have gathered the best easy fundraising ideas for you. So, you just need to pick the one that best suits or organization or school.
7 Easy Fundraising Ideas
#1: Holiday Candygrams:
Just think about candygrams as a thank you candy with a personalized message.
When you are looking for easy fundraising ideas, this is a great one since it is not only affordable, and you will also be able to show your appreciation and love for your family and friends. While you can use this fundraising idea whenever you want, it is better suited for the holiday season.
Holiday candygrams tend to be quite popular for school fundraisers.  You just need to ensure that you have the contact information of the recipient.
#2: International Food Festival
Involving food in your fundraising event is always a good idea. However, since it is so popular, you need to ensure that you come up with something different.
One of the things that you can do is to have an international food festival. People love to try out different foods and you will be making it available for them with this easy fundraising idea.
You can try to get volunteers to bring different dishes as well as inviting local restaurants to participate. Make sure that you market your event properly so that you have a lot of people attending.
#3: 50/50 Raffle
While raffles are extremely popular, you can do something a bit different for your fundraising – a 50/50 raffle. This is one easy fundraising idea that suits both individuals as well as organizations.
In this particular case, the winner will only get half of the funds while you get the other half to finance your cause.
One of the things that you can consider doing is to announce the winner during an event. This way, you will have a chance to explain your project or cause and sell even more tickets.
#4: Host A Fundraising Walk
There are a lot of easy fundraising ideas but one that tends to be quite popular is walkathons. These tend to be mainly used by large institutions to support a medical cause. However, you can do it to support your particular cause as well.
All you need to do is to spread the word out about the walkathon and then charge a small admission fee. You can also sell some merchandise such as bottled water, hats, or t-shirts. These all depends on your budget and on the goals that you have for your fundraiser.
#5: Food Truck Partnership
We already mentioned that people love food fundraising events. So, when you get together food and food trucks all in the same place, you can be sure that it will be a success.
When you are looking to implement this easy fundraising idea, you don't need to have a food truck at all. You just need to partner with a local food truck. He will be able to get new customers and show off his delicious food and you will get a percentage of the served food.
#6: Coupon Books
When we are talking about easy fundraising ideas, we just can't forget about the popular coupon books.
When you are hosting a neighborhood, church or school fundraising event. this idea is quite popular and tends to get good results.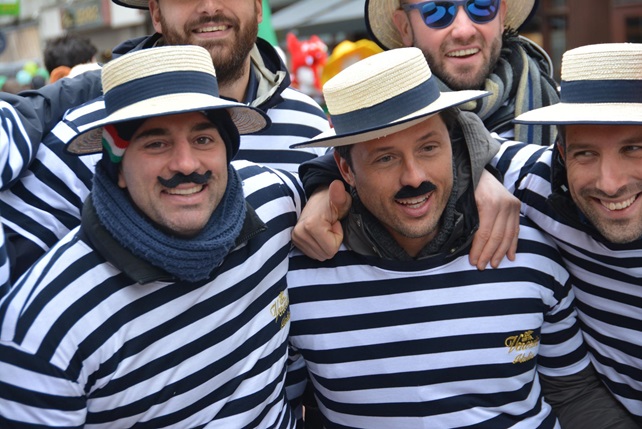 All you need to do is to get in touch with local businesses who are available to create special promotions and deals only for you. Then, you create the books with the discounts and you sell them to people.
#7: Host a Kids' Bingo Night
When we are talking about helping a cause or a project, it is important to get kids involved. This is a great way for them to learn and understand that we should help each other.
So, you can adopt the easy fundraising idea of hosting a kids' bingo night. Obviously, you should do this over the weekend to ensure that you have a lot of kids attending. During the event, you can remind everyone who is participating in your cause or project and entice them to make a donation or contribution.
In case you decide to use this fundraising idea, you should sell admission tickets, products, and concessions.